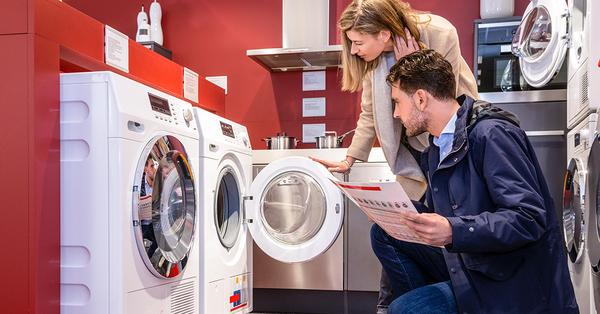 You want the best range for your kitchen. You want the kind of home equipment that you can rely on to stay efficient and effective for longer. Buying kitchen appliances can be a daunting task when you look at all of the options, from energy saving to high-end designer models, to low-cost models, how do you choose? Which size is best suited to the needs of you and your kitchen? How much capacity do you need? We want to make sure our customers are well-informed before buying. DSL Appliances Repair team walk customers through a detailed selection process to understand their needs and wants, all the while taking kitchen design, budget, functionality, and constraints into consideration. All kitchen appliances such as dishwashers, range hoods, cooktops, and ovens co-ordinate perfectly with each other and will look good in your kitchen, no matter how many times you redecorate. If you have small children, your kitchen can be a hazardous place thanks to all those hot surfaces and easily triggered buttons. This is why child safety features are so important in kitchen ranges.
For instance, do you want an oven placed under bench below the cooktop or two ovens stacked in a wall tower? Do you prefer a concealed range hood that hides away under your cupboard or a robust canopy that makes a statement? Would you prefer a stainless steel look for your dishwasher or a fully integrated model that allows you to match the door with your cabinetry? From necessities like your fridge and oven (maybe even your dishwasher?) to gadgets you might splash out on like juicers and breadmakers, DSL Appliances reviews, tests, information and buying guides help you separate the best from the rest. With any appliance, before you get enamoured with all the whistles and bells of how beautiful it looks and all of the gadgets assess your lifestyle.
The refrigerator is one of the few appliances you own that has to run continuously. With refrigerators consider how many times you and your family cook and eat from home.  You can cut down on running costs by choosing the right fridge or freezer for your needs. Higher end models that offer dual refrigeration, on-door controls, and energy efficiency may be more important for your families needs. While singles or those who don't cook a lot may prefer a snazzy stainless steel or built-in model that looks fantastic but doesn't need all of the accompaniments. Avoid buying power-hungry appliances, compare products to find the model that fits your requirements, and costs less to run.
Dishwashers are becoming seen as less of a luxury and more of a necessity in homes today. Washing dishes in a dishwasher instead of hand washing is more hygienic due to the higher temperature and save time, letting you get back to the dinner party instead of standing in front of the sink washing up. Choose models with an 'eco', 'half load' or 'fast' wash setting — they will help you save water and energy.
Buying a washing machine is not as straightforward as it used to be. What drum size do you need? How about spin speed? And what about energy efficiency? Start by measuring the intended installation space – making sure you pay close attention to depth, as machines often vary. Alternatively, if you want a two-in-one workhorse, washer-dryers combine both appliance functions. Washing machines are most efficient when carrying a full load, so choose a high-capacity drum if you're a busy household and a smaller drum if you're a one- or two-person household. Energy-saving machines may cost more now but are better for your wallet (and the planet) in the future.
These are just a few of the numerous options you have at your disposal when you choose the right home appliance for you. To learn more, get in touch with the DSL Appliances Repair team today and let us answer any questions you may have. Our friendly staff is happy to assist you with any questions to help you chose the products that are best suited to your design and needs. We offer installation by our trained professionals as well as extended maintenance on all major appliances.